Apple is considering to produce their own augmented reality glasses that are analogue to Google Glass. Such message was brought by authoritative analyst Gene Munster from Piper Jaffray, referring to industry sources.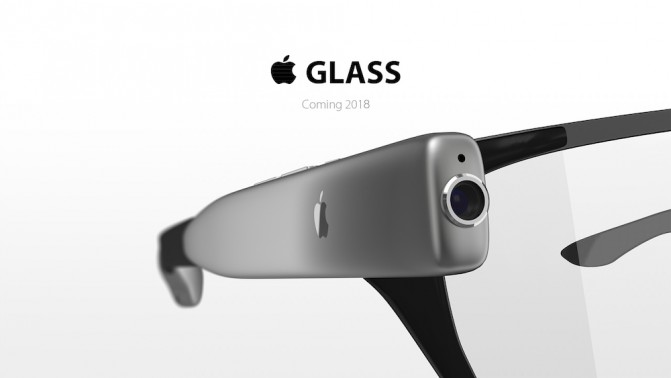 According to the analyst, Apple is fielding a small team tasked with experimental work in the AR space. He predicts that a potential Apple product may have on the global technology industry the same effect as if the original iPhone was produced for the first time.
Details about the new Apple's project are extremely brief, but interest of company with such market value in augmented reality technologies is intriguing. If Apple is able to release AR glasses with its recognizable brand design, targeted on the mass market, not the kind of existing prototypes in market for enthusiast, then they may be able to change people's attitudes to wearing this kind of devices.
Earlier, Apple's CEO Tim Cook said that Google initially chose the wrong format of device and the company will have to work hard to convince people to buy Google Glass. Then Apple CEO explained that people wear glasses because are forced, not because they want it.
In his notes on the Apple new project in augmented reality, Gene Munster recounts about how augmented reality differs from virtual reality, and draws parallels with Google Glass.
Gene Munster believes that at this stage a small group of engineers from Apple are exploring all possible scenarios from using this kind of device. He is trying to figure out how to create a multifunctional device that is worn on head, which will distinguish fashionable and "socially acceptable" design. How accurate predictions are made by Gina Munster from Piper Jaffray - time will tell.