By following a simple instructions you can activate a "minimum brightness" mode. In this mode, the backlight of LCD screen is reduced to a below level that is set by Apple. This can be useful when working with iOS-device at night. Instructions are also relevant to any device on iOS 8.1 and above.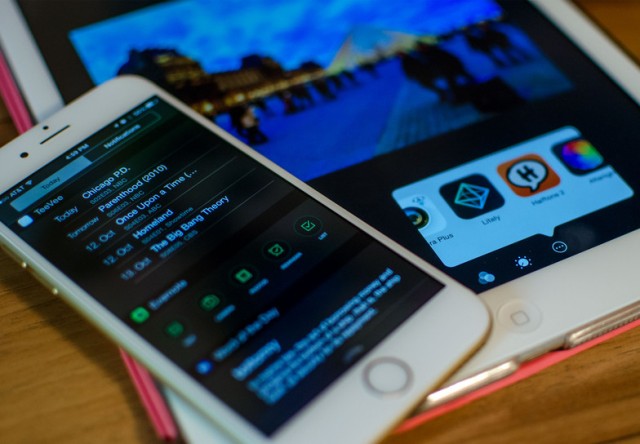 How to adjust the brightness of the screen below iPhone's minimum:

Step 1: Open in iOS settings General -> Accessibility -> Zoom.

Step 2: Go to zoom area subsection and tap next to Whole Screen.
Step 3: Return to previous section and enable zoom.
Step 4: Tap your screen three times with three fingers to pull up menu. Adjust slider to the left to set on minimum.
Step 5: Tap choose filter then select Low Light
Step 6: Now we have to assign a triple press on Home button to activate this mode. To do this, go to Settings > General > Accessibility > Accessibility Shortcut > Set to "Zoom"
Step 7: Press home button three times to toggle brightness.
To restore default brightness, make another triple-click on the Home button.