THL T6S – an outstanding smartphone in a range of device priced under 100 USD. This 2xSIM 5 inch device exceed others on most internals.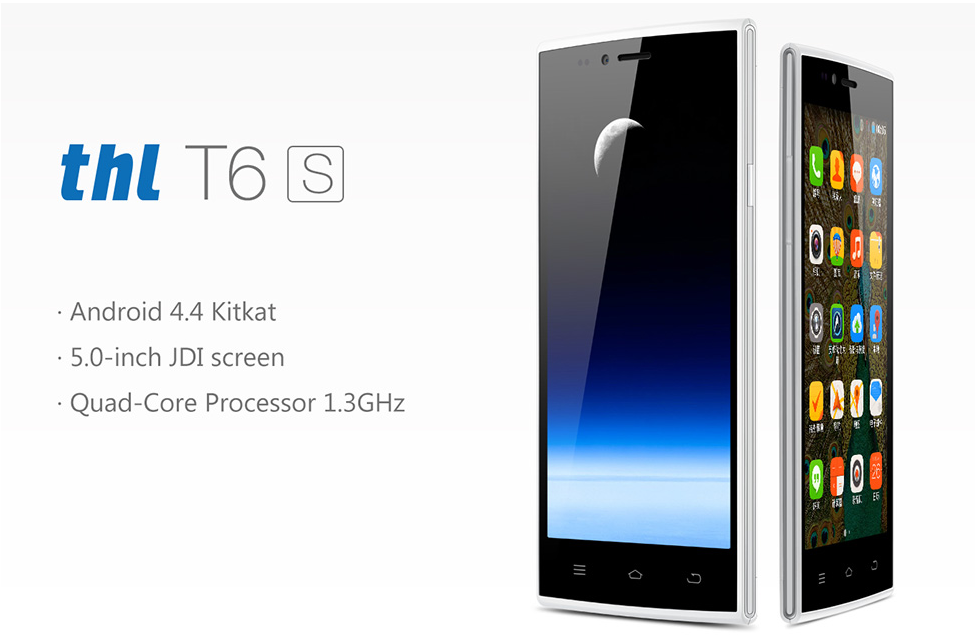 Let`s begin description from exterior. The THL`s housing is looking solid, all parts of it holds tight, not any movement, any scroop. That`s a feature of all THL smartphones. Lineaments of the device are not original, but also not similar to any other known gadget. The housing made of a mat plastic, but fingertips are visible on it. A thin fringe adorned by the metal imitation frames.
JDI based 5-inch screen shows very nice bright, saturated and clear picture and wide viewing angles. Its resolution is 854x480 p, than too low for such big screen area. If you want, you can catch single pixels on it. It is not critical for watching pictures, movies and playing games.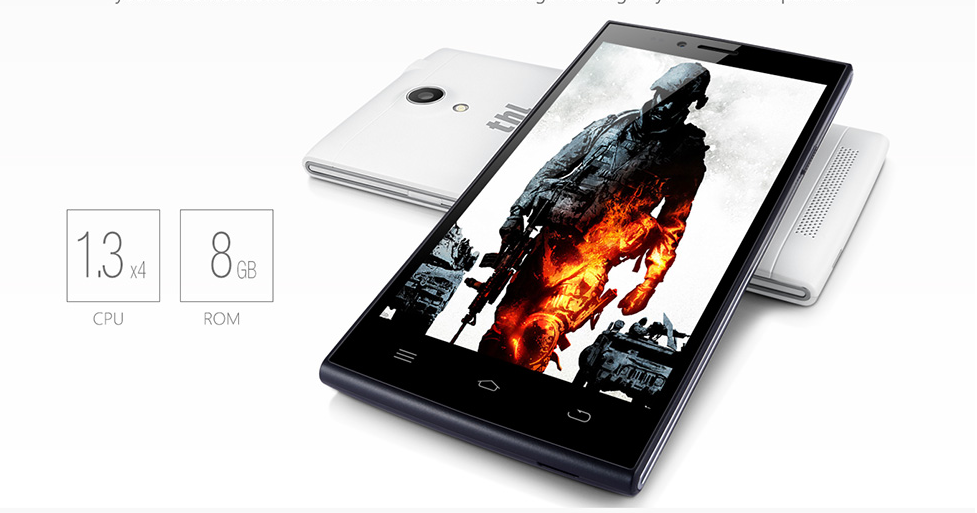 The multitouch has two points and not always work properly in album mode of screen.
THL T6S has a great hardware. Four-core MTK6582m processor with well-known video chip Mali-400 MP2 and 1Gb RAM successfully supports all of apps and 3D games, available in Android OS.
Capacity of ROM is 8 Gb and can be expanded by up to 64 Gb memory cards.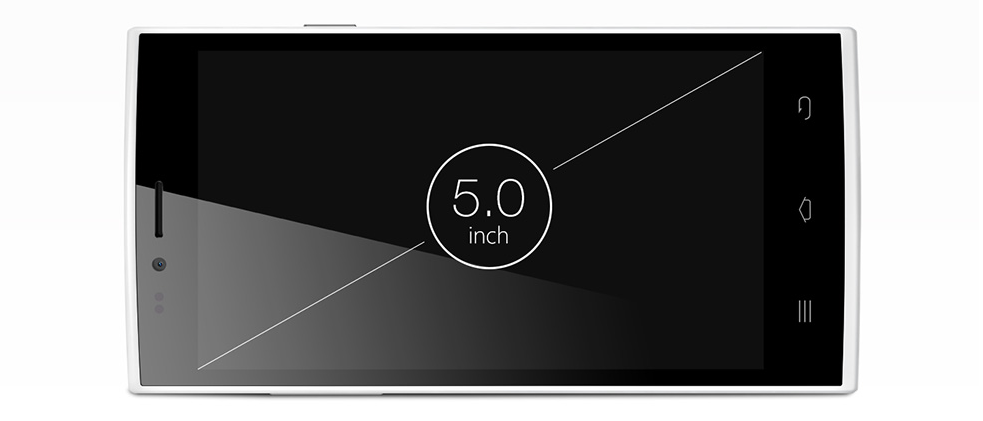 THL T6S confidently operates in GSM and WCDMA networks, 2 SIM cards supports standby mode in occasion of simultaneous calls.
Multimedia devices of the THL smartphone presented by two cameras. The main rear camera has resolution of 5 Mp and makes a good shots, not videos, although videos is also its capability. The front 0.3 Mp camera uses for video calls.
THL T6S has ubiquitous modules, which ensure reliable operations. Bluetooth and Wi Fi modules provide wireless connection. Fast GPS module not allow you to get lost in any situation. A set of sensors and FM-radio complete a hardware kit of the device.
Output interface contains 3,5mm audio and microUSB connectors. The 1900 mAh battery provides up to 12 hours of normal work without recharge.
The weight of THL T6S is 120 grams.

Finally, THL T6S is an efficient mid-level device on a lower price. Good productivity, support of 2 SIM cards, 3G Internet, GPS, Wi Fi, Bluetooth, big screen and tight housing – reasons to use this device. The smartphone has some slight shortcoming, but price is the main trump.
THLT6S – the device for prudent people.